Join with us in person!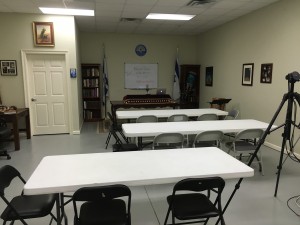 We encourage you to join us in Saint Francisville every Saturday morning for a time of fellowship and learning with the Roots of Faith congregation.
If you are able to attend in person, please dress comfortably. There is no specified dress code. We want people to feel relaxed and welcomed. Some prefer jeans, others prefer suit and tie. Women can wear pants or dresses. Again, we want you to be comfortable.
The building is set up in classroom style with tables and chairs. You are welcome to bring laptops, books, notepads, and of course a Bible. Doors are generally open by 9:30 AM CST. We serve fresh Coffee and healthy snacks before and during the service. We generally have a light, vegetarian meal together. You are welcome to bring a dish, but this is not necessary, as we always have enough for visitors.
The Sabbath Morning Service starts at 10:00 AM Central Standard Time with Scriptural song, featuring Glenn Chatterton. The teaching begins at 10:30 AM CST, and is followed by an interactive dialogue, which the Internet congregation can participate in. Visitors are welcome to join in, but there is never any pressure to do so.
The Address is: 5915B Commerce Street, Saint Francisville, LA., 70775
Copy and paste the address into your device, or click here for a map.
Our town has a couple of reasonably priced hotels for out of town guests. There are also several Bed and Breakfast locations. Simply google, "Places to stay in Saint Francisville, Louisiana" for a list.
Participate Online!
While we would love to see you in person, most of our congregation is made up of people located literally all over the world, and therefore they join us via the web.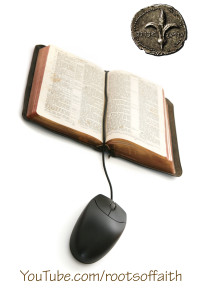 Web-based participants can join our services by video or audio.
Video via YouTube – Live Streaming of our Saturday Morning Services is provided through our YouTube Channel. Have you subscribed? Teaching begins at 10:30 A.M. Central Time every Saturday morning.
Streaming MP3 – Listen to the Live Audio Feed. The feed will only work when we are streaming content.
Click Here for the Live Streaming MP3 Feed
Listen with any MP3 streaming player such as WinAmp, VLC, iTunes, Media Player, or QuickTime. We currently recommend the free VLC player available for both Mac and PC.
Whether you join us in person, or online, we pray that your time with us proves beneficial. We truly appreciate your interest in, and support of, Roots of Faith!